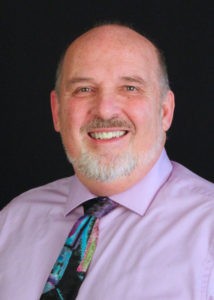 Co-Owner / Artistic Director / Technical Director
Chief Troublemaker
Terry Smith has been involved in theatre for the last 30 years. The author and director of several murder mystery shows, he is always writing additional shows for the company. He has written and directed most of the shows for StageCoach Theatre Company – Town Hall: An Evening of Murder, Barnyard Christmas, Murder at the Ol' Brogue, Murder in the News, Diamonds to Die For, Moonshine Murders, Monsters Undercover, Disco Inferno, Jingle in the Jungle, Scared to Death, Trick or Treat, Ghostly Vows, The Hamilton Murders, Till Death Do Us Part, Disco is Dead, and Up on the Rooftop, Click, Click, BANG! He wrote Killer Harmony, Exit Stage Death and Peter and the Lost Boys which also added songwriting to his list of talents. As an actor, he is skilled in sword fighting, stage combat and improvisation. Terry also manages the sound, lights, and sets for the theater which allows him to geek out as much as he likes. Terry continues to support theatre in the community.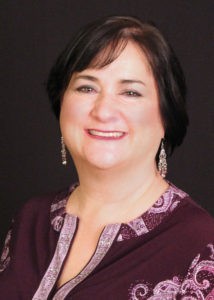 Co-Owner / Executive Producer
Queen of Everything
Jerri Wiseman has been involved in the entertainment industry for more than 20 years. She helped to establish a community theatre group in Hong Kong which puts on theatrical shows plus an annual music and dance festival which draws upwards of 14,000 people to the event. She continues to support this group from overseas. In addition to acting for both stage and film, she has managed casts and crews of more than 200+ people for shows, concerts and numerous events. She has coordinated advertising, sponsorship, publicity, rehearsal and performance venues while designing costumes and programs. Trained in the art of customer service, she continually looks out for her clients' best interests. She continues to serve the board of a non-profit community theatre.